Monroe Infrared's proudly partnered with InterNACHI (www.nachi.org) for several years providing Zoom, face-to-face and now the hybrid combination of both for hands-on infrared certification training for home inspector professionals.
Improve your knowledge, increase your confidence and maximize the ROI possible by incorporating thermal imaging into your business.
Monroe Infrared's Certified Residential Thermographer (CRT) 2-day training is designed specifically for home inspectors with input from industry leaders.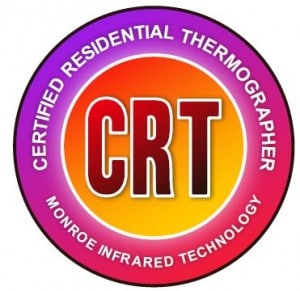 Classes are taught by infrared professionals with years of real world IR inspection experience who relate to your issues and both answer questions and provide examples that make sense and help you learn.
The CRT class is approved by InterNACHI for 16 CE's to help fulfill your annual Continuing Education requirements.
Upon graduation, Infrared camera packages are offered to CRT grads to save even more! Plus, your company will be listed on our CRT Grad Locator, a resource for referrals to find certified home inspectors.