Welcome InterNACHI Members! Monroe Infrared is partnered with InterNACHI (www.nachi.org) to provide face-to-face, hands-on infrared training for home inspection professionals to improve your knowledge, increase confidence and maximize the potential ROI incorporating thermal imaging to your business.  Monroe Infrared's Certified Residential Thermographer (CRT) 2-day class was designed specifically for home inspectors with input from your industry.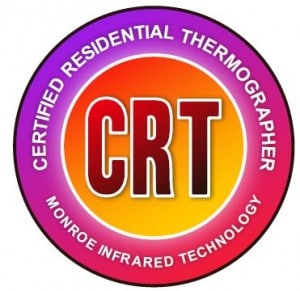 Classes are taught by infrared professionals with years of real world IR inspection experience who relate to your issues and answer questions and provide examples that make sense and help you learn.
The CRT class is customized to fulfill the requirements for recognition by InterNACHI as Infrared Certified®.  To become Infrared Certified®, visit https://www.nachi.org/infrared-certified-requirements.htm to review the requirements for InterNACHI members.  The CRT class is also approved by InterNACHI to help fulfill your annual Continuing Education requirements.
Monroe Infrared is providing InterNACHI members an exclusive $20 discount for enrolling in our 2-day Certified Residential Thermography class or a $60 discount when both purchasing any infrared camera and registering for CRT class!
After selecting a class enter the coupon "NACHI20" or "NACHI60", respectively, to secure your discount.
Review scheduled classes and  REGISTER NOW
Additional classes around the country are actively being researched and scheduled now for Q4 2019 and Q1 2020.  Don't see a class near you?  Help us build one! We work with NACHI Chapters, multi-inspector firms and groups to bring the best infrared certification training closer to you!
"Not being able to see with the naked eye what the infrared camera clearly shows you is no longer acceptable!"
Infrared is a very powerful, value-added tool for home inspectors.  It will help you quickly find, identify, quantify and communicate non-visible issues today that could be a much bigger problems to your customer tomorrow! Don't be left behind by your peers, Infrared has proven its value, is affordable and is going to expected very soon.  Invest in yourself and invest in your business. Educate, Differentiate and Profit with Infrared!