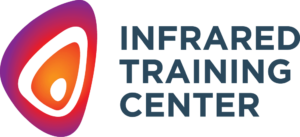 The accredited CRT training course is an introduction to thermal imaging that requires no prior thermography experience. You'll learn how to collect quality data and accurate temperature readings that you can then interpret and make informed decisions to share with your clients. By interpreting thermograms you'll have both qualitative and quantitative information to review removing the guesswork from your inspections. Applications cross various needs, we'll cover moisture issues, electrical safety, HVAC systems, photovoltaic systems, finding critters, and more. 
Learn how powerful an IR camera is as a tool in your sales, marketing, promotional, and service presentations
Monroe Infrared Training helps you get the most out of your IR camera by investing in you!
 Over 2500 CRT Graduates Nationwide!
"I took the CRT course… and my expectations were highly exceeded. I discovered that there's much, much more to infrared technology than I ever imagined. The instructor (Bill) was adept at breaking the concepts down in layman's terms making it much easier to understand and grasp. I was expecting a huge sales pitch and excessive promotion of the company, but there wasn't any… I felt respected as a person by this company, not just another guy whose wallet to empty."

– Jody Wooden, Crystal Visions Home Inspections
Customized Onsite or Live Zoom Training For Your Team
Beneficial Advantages of On-Site / Dedicated Training
Onsite/dedicated saves Time and Money
Flexible to fit around Employee Schedules
Personalized, Tailored Program Content
Ensures Industrial Process and Application Security
Boosts Employee Engagement and Increases Profitability
"This course (CRT) was so informative and engaging! Bill packs a plethora of knowledge into only two days and I enjoyed every minute of it."

– Dimitria Santoro, Halo Home Inspectrions, LLC
CANCELLATION POLICY: All course fees must be paid prior to the beginning of class. Please notify Monroe Infrared if you are unable to attend a course you're registered to attend. Students can change their registration to another Monroe Infrared class of equal or greater value without penalty up to 5 business days before the course begins. With fewer than 5 business days notice changes are subject to a 25% change fee. Monroe Infrared cannot honor change requests received after the start of class.  Once training manuals are shipped no refunds are granted. Students can transfer to a different class to be completed within 12 months from original scheduled class date. Students are encouraged to transfer to an alternate class instead of cancelling their registration.  If a refund is requested and approved the amount refunded will be the original registration fee minus any non-refundable credit card fees.
Should Monroe Infrared postpone a course due to instructor illness, weather or for any other reason, all registrants will be notified as early as possible. Monroe Infrared's liability will be limited to rescheduling of the class in a reasonable time or the return of the registration fee minus credit card processing fees if no alternative scheduled training date is occurring. Registrants are advised not to purchase non-refundable or non-changeable airline tickets or hotel accommodations as Monroe Infrared will not be responsible for payment of rescheduling/cancellation charges due to class changes.
Training scheduled and supported regularly in or near Florida, Georgia, Texas, California, Pennsylvania, New Jersey, New York, Colorado, Washington, Oregon, Utah, New Mexico, Wyoming, South Dakota, North Dakota, Idaho, Nebraska, Missouri, Illinois, Wisconsin, Minnesota, Ohio, Indiana, Tennessee, Kentucky, Alabama, Louisiana, Oklahoma, Arkansas, Kansas, Mississippi, North Carolina, Virginia, South Carolina, Massachusetts, Connecticut, Rhode Island, Maine, New Hampshire, Vermont, Michigan, Arizona, New England, Northeast, Mid-Atlantic, Central States, Southeast, Southwest, and West Coast